About Laura Robinson
Laura is a distinguished, highly successful criminal defense attorney based in Oakland, California. Since 1988, she has represented clients in well over 1,000 felony cases, opening her own private practice in Oakland in 2004. Her experience includes 80+ jury trials with excellent results, and she has handled a wide variety of adult and juvenile cases, including, but not limited to: robbery, fraud, RICO, narcotics, weapons, domestic violence, sexual assault crimes, DUI, murder, kidnapping, mayhem, arson & car theft.
From 1988-2003, Laura worked as a public defender in Contra Costa County, where she handled countless serious and violent felonies, and attained the highest possible level of non-management promotion to Deputy Public Defender IV. She has led training seminars for other criminal defense attorneys; was a guest lecturer in 2015 for an Oakland community-based group concerned with the preservation of their rights while protesting; served on a panel seeking resolutions after the Ghost Ship fire in 2017; and was a member of the nonprofit board, California Outdoor Rollersports, from 2008-2012. 
Laura is currently partnered with nationally renowned nurse attorney, Lorie Brown, as Of Counsel at the Brown Law Office, P.C., to defend nurses' licenses, and with James Cook of the James Cook Law Group on various legal matters, and is a board member with Immersive Arts Alliance since 2019.
Each of Laura's clients receives her full attention and energy. This has produced great outcomes for so many of her clients, with many of those being high profile cases, including murder, rape and kidnapping. During her career, she has won many jury acquittals, gotten serious cases dismissed (such as murder, sex crimes and domestic violence), and always fights for the best results possible. Laura is dedicated to representing her clients as aggressively and effectively as possible. She has the reputation of a fighter who will pursue all legal means to provide the best defense possible. Her reputation is among the most respected criminal defense attorneys in the San Francisco Bay Area.
Types Of Cases
ALL California and Federal Criminal Defense Cases – FELONIES & MISDEMEANORS
White Collar Crime
Juvenile Delinquency
DUIs
Sex Crime
Robbery, Weapons & Assault
Cases with Prior Strikes
Expungements
Administrative Law
Professional License Defense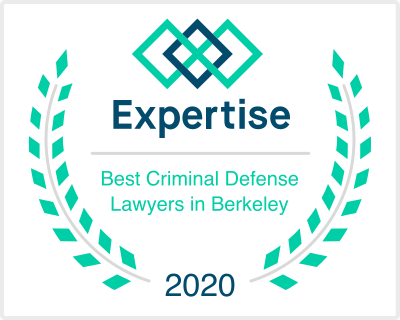 Laura is the best attorney in the area. She's absolutely wonderful!  She gave me a consultation over the phone for FREE!  She was very helpful, compassionate, easy to talk and patient. she does care, she listens and is indeed thorough and extremely nice. She reminds me how absolutely wonderful, truthful and helpful a lawyer can truly be. Highly recommended.This is the Attorney that is respectable and hardworking.Don't hesitate to give her a call, she will be able to help you and at the very least you'll feel much better after talking to her, unlike some attorney who are out there hunting for money and make your problem sound worse than it is. Her rate is reasonable and she's very successful. Highly recommend her!
Kitty J
BEST CRIMINAL DEFENSE ATTORNEY EVER!! Laura Robinson was hired at the very end of a long court diversion program escapade in which I had ineffective assistance of counsel and things were a chaotic mess. I called her up and she spent several hours with me on the phone, despite this being the first time we had met or communicated. He agreed to meet with me the next day, in which she spent the entire afternoon with me.

(more…)
Stephen
It is very difficult to shop for an attorney. When I was looking for one to represent me in a case where I really needed a criminal defense attorney on my side regarding a very negative, unjust experience, I searched for a very long time for someone competent, affordable (I'm a student), honest, and available.

(more…)
Diane
Laura is awesome! She provided me with honest and straight forward answers in my case. And when it came to court appearances, this attorney has a unique ability to simply work the room like the leader of the pack. From the moment I had her representing me, I knew that she had my best interests at heart, ensured that I understood everything occurring, and took the time necessary to ensure I was prepared in every way possible. I would recommend Laura Robinson ABSOLUTELY to anyone and everyone!!
Steph-ano